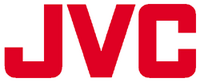 JVC is a manufacturer of audio and video electronics. It's headquarters are located in Yokohama, Japan. JVC stands for Japan Victor Company, and it is often called Victor in Japan. JVC has been manufacturing audio equipment since 1927. The VHS tape was invented by JVC.
JVC has a line of consumer and professional MiniDV camcorders.
Also Known For
Edit
TVs
DVD players and VCRs
Home audio
Ad blocker interference detected!
Wikia is a free-to-use site that makes money from advertising. We have a modified experience for viewers using ad blockers

Wikia is not accessible if you've made further modifications. Remove the custom ad blocker rule(s) and the page will load as expected.